Expo & Conference




19 - 20 October 2022




Pullman Kinshasa Grand Hotel




Kinshasa, Democratic Republic of the Congo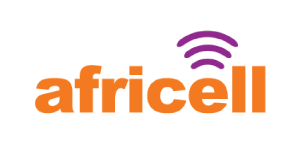 Africell is shaped by traditional African values, placing the communities in which they operate at the heart of their business. The company was established in Gambia in 2001 and its core strategy is to "connect and empower local communities". Africell's current portfolio spans across West, Central, and East Africa namely Uganda, Democratic Republic of Congo, The Gambia, and Sierra Leone.
Having established themselves as the number one telecommunications provider in the Gambia and Sierra Leone, Africell is one of the fastest-growing mobile telecommunications operators in Africa today. With a total of more than 12 million active subscribers, Africell continues to expand their service portfolio by offering voice, 3G and 4G services with a multitude of technology-enabled value-added services (VAS), mobile money, micro insurance and microcredit services, with a plan to introduce new services in affordable solar power solutions.